Our super driver Andrew out yesterday on…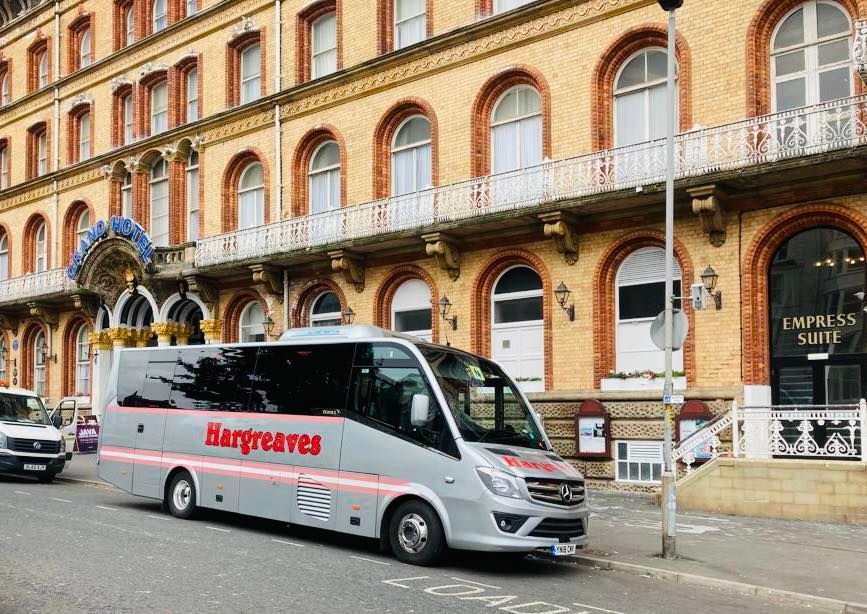 Our super driver Andrew out yesterday on a day trip to Scarborough with a private group.
The coach is parked up in front of the Grand Hotel which is a really convenient location for everyone to either catch the lift to the seafront or go into Scarborough town centre for some shopping 🛍
We can cater for lots of different size groups and travel requirements throughout the U.K. and further afield 🚌 Group day trips out, weddings, anniversaries, birthdays anywhere you'd like to celebrate with a group of friends and relatives or just a "why not trip out and about in The Dales" or beyond 🏖 🌻
One of our new coaches is a 53 seater with drinks machine, onboard toilet and disabled lift fitted. If the lift is required for a trip or tour the capacity for passengers decreases to 49 seats 🚌
If you'd like to enquire about travelling to somewhere in a private group why not contact us get a quote for your own special bespoke private hire trip.
Here's where you can find out more details 👍🙂www.hargreavescoaches.co.uk, email info@hargreavescoaches.co.uk, click on our FB page or call us on ‭01756 752567
#daytrips #summertravel #travel2022 #coaches #coachtravel #travel #holidays #yorkshiredalesnationalpark #yorkshiredales #coachtrips